Brooklyn-born and raised Better Burger was the first commercially available "stuffed" burger, with flavors like American cheese & bacon and spinach & feta.
I was able to collaborate with the owners on the brand development, identity design, packaging design and strategy for their original rollout.
With five stuffing flavors, the burgers were a huge hit during their original July 4th product release across all five boroughs in NYC. What could be better?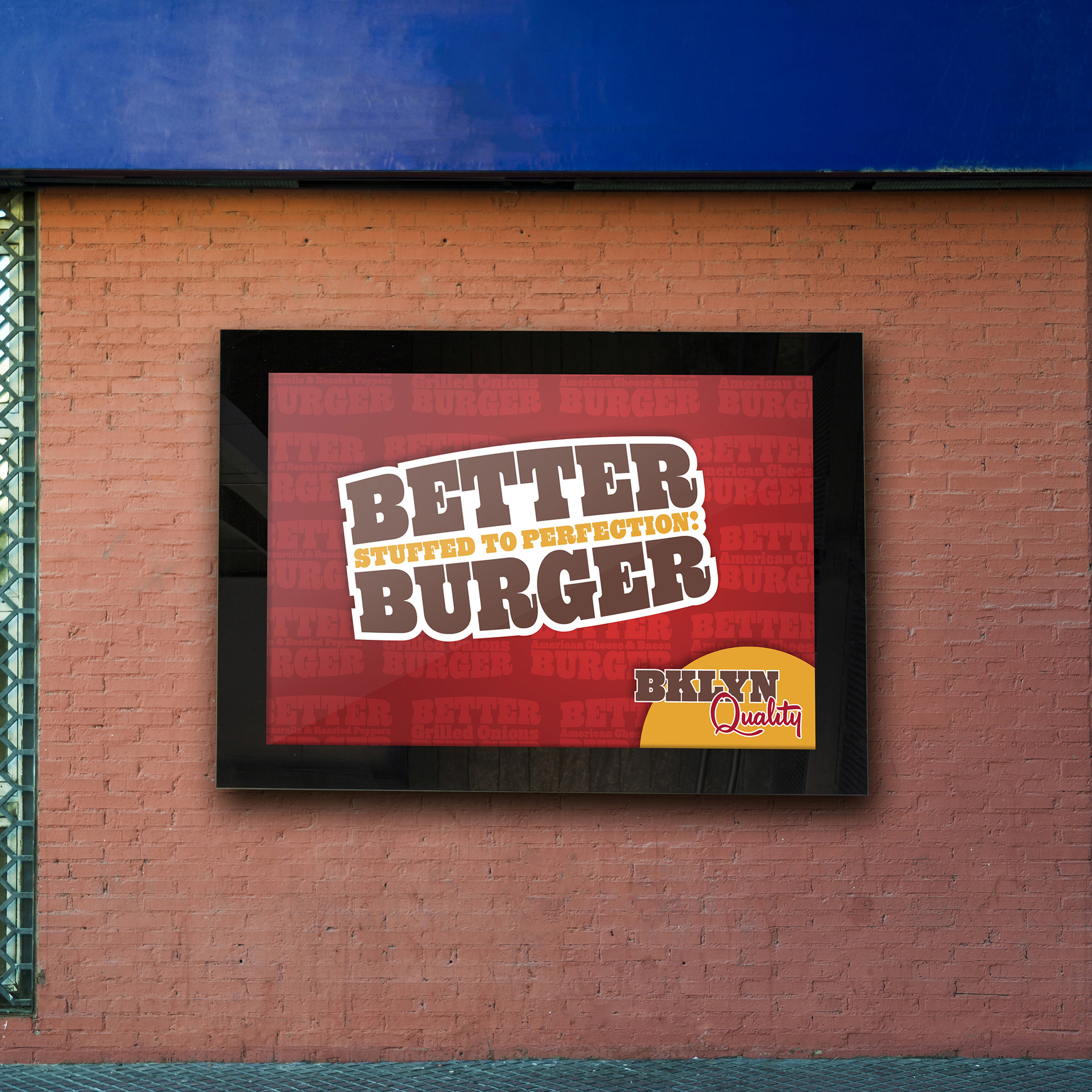 Brand Development / Identity Design / Packaging Design / Strategy / Digital Design / Brand Implementation
Team: Just me